---
Layout? Anything at all? Sketches? Tests?
---
Not yet.
I'm away over the weekend but ill try to get things going next week.

I haven't heard anything from Del so i guess he is bussy.
---
No rush I'm not going anywhere
---
As always big plans and nothing happens in the end.
---
story of my life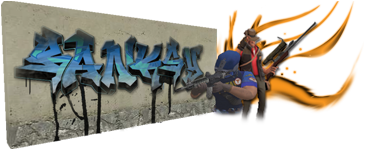 ---
---
Space cake
Posts: 898
Joined: Wed Aug 17, 2011 9:23 am
Location: Nottingham, England
Come hang out on irc, the forum is sooooo quiet - I only visit once a week while I'm waiting for the kettle to boil.

#cmm on quakenet
---
Right. I've been bussy the past few months. I'm in the Army now(defence forse, something i knida have to do). anyways, i was waiting for dels layout. Ill see if i can get hold of him or we will have to create our own.
---
Oh lord if I hang out on just one more IRC channel I would never get anything done.

As a cookie and a bit of an up date at the moment I'm working on helping to update the animation system as my primary project and doing an in-depth audit of the current asset and content pipeline.
There is a lot of stuff that has accumulated over the years that does nothing but take up space.
Hang in there good things are coming.
---